I wrote once before about my little puppy Bear and how it helped my panic attacks. Well as a gift to me---because she knew I wouldn't do this---my sis gave me a gift certificate for a day at the spa. Now the day at the spa is for Bear not me. But the little thing is such a joy to me---I think he deserves to be spoiled once a month. I guess that's opposed to the spoiling he gets everyday by me, LOL.

Anyway---the day spa does all sorts of neat little things. They give him a bath. Style, cut and blow dry his fur. Give him a complete pedicure. One girl also gives him a massage. Wouldn't you love to trade places with him---I sure would.

This month they went all out and even sent him home in a scarf. I couldn't resist taking some "glamour" shots. So what do y'all think? Don't you just love him to pieces. I may be a bit biased but I think he's pretty adorable.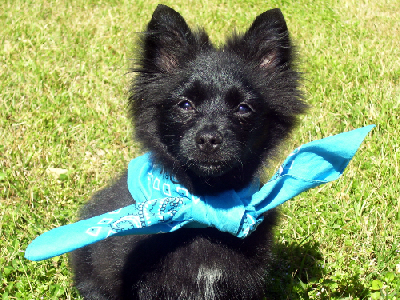 But the best thing about him--is he makes me get up, walk daily and get outside. I have a tendency to isolate myself. All those thigs are great for my weight loss as well as my piece of mind. Who could ask for more....contentment in a pint size package....