I found this on one of the many blogs I read and just had to share......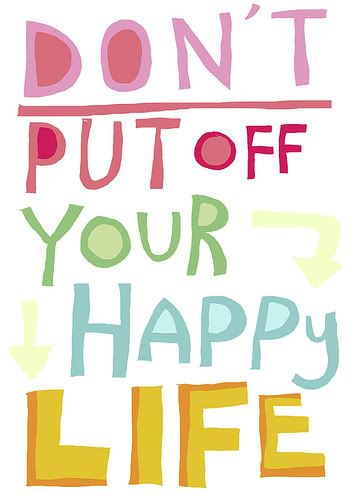 Is there something you have always wanted to do, but keep putting it off for whatever reason? Are you so caught up in the day to day grind you've forgotten how to relax?

Bottom line, is real life kicking you in the a$$......

Let go of some of that excess baggage ----I'm talking the mental baggage here folks----forget about the weight issues for a minute at least.

Just let go of some things and just enjoy the minute, day, week, or how ever long you can sustain it. Don't put off your happy life one more minute.